In Guyana, we have a citrus beverage that we call swank. Swank is really a couple of limes squeezed in water and sweetened with sugar. You can add a drop or 2 of vanilla essence for taste. Personally, I am not a fan of the essence, but it adds a nice flavour. I have engineered swank a little to suit myself and I would like to share that new recipe with you. You can try it and let me know how you liked it. I do not buy store bought juices frequently because I have no real idea what is in them. I started buying the organic juices, but I decided why not just make my own. In the absence of five fingers, plums, passion fruit and soursop – all tropical fruits – I just decided to change up the swank a little.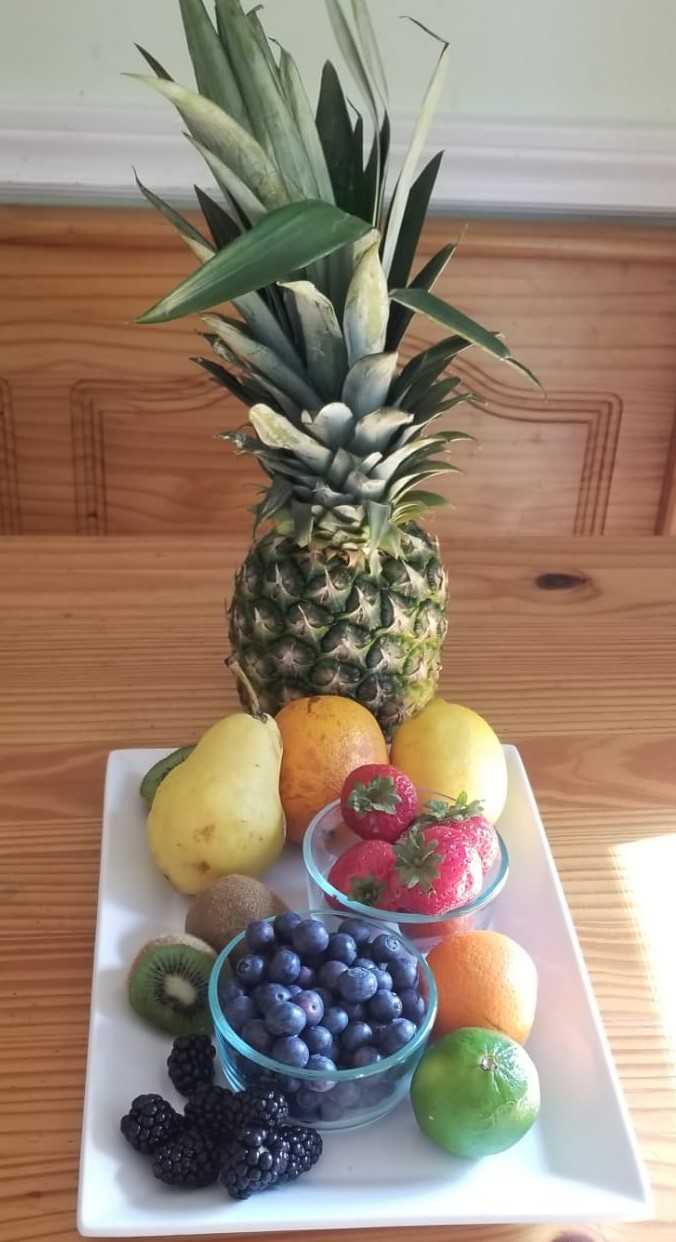 Ingredients
1/4 cup sugar
6 cups water
1/2 cup strawberries
1/2 cup blueberries
1/2 cup blackberries
1 kiwi
1 cup diced pineapple
1 orange (peeled)
1 lime (peeled)
1 lemon (peeled)
If cherries are in season, I would add them as well. I only buy watermelons in the summertime, so in the summertime I also add watermelons. When the watermelon and cherries are added, there is no real need to added sugar.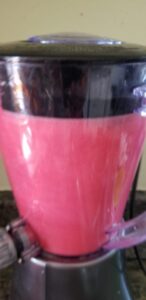 Method
You can do this however, you want. There are so many combinations to this juice.
Combine strawberries and kiwi with peeled lime in a blender with about 2 cups of water. Blend for about 45 seconds to 1 minute. Strain into a bowl.
Combine blueberries and pineapple with peeled orange in a blender with about 2 cups of water. Strain into the same bowl.
Combine blackberries and peeled lemon a blender with about 2 cups of water. Strain into the same bowl.
With all the juices combined, and separated from the pulp, add sugar. Taste the mixture if more sugar is needed add more sugar to taste.
Serve cold.
I like to blend some with ice and make slushies. In the summertime, I would mold them into popsicles and with all the citrus, the beverage is an excellent source of Vitamin C.
Yield 6 servings
Prep time: 5 minutes
Blend time::3 minutes
Strain time: 2 minutes
Total Time: 10 minutes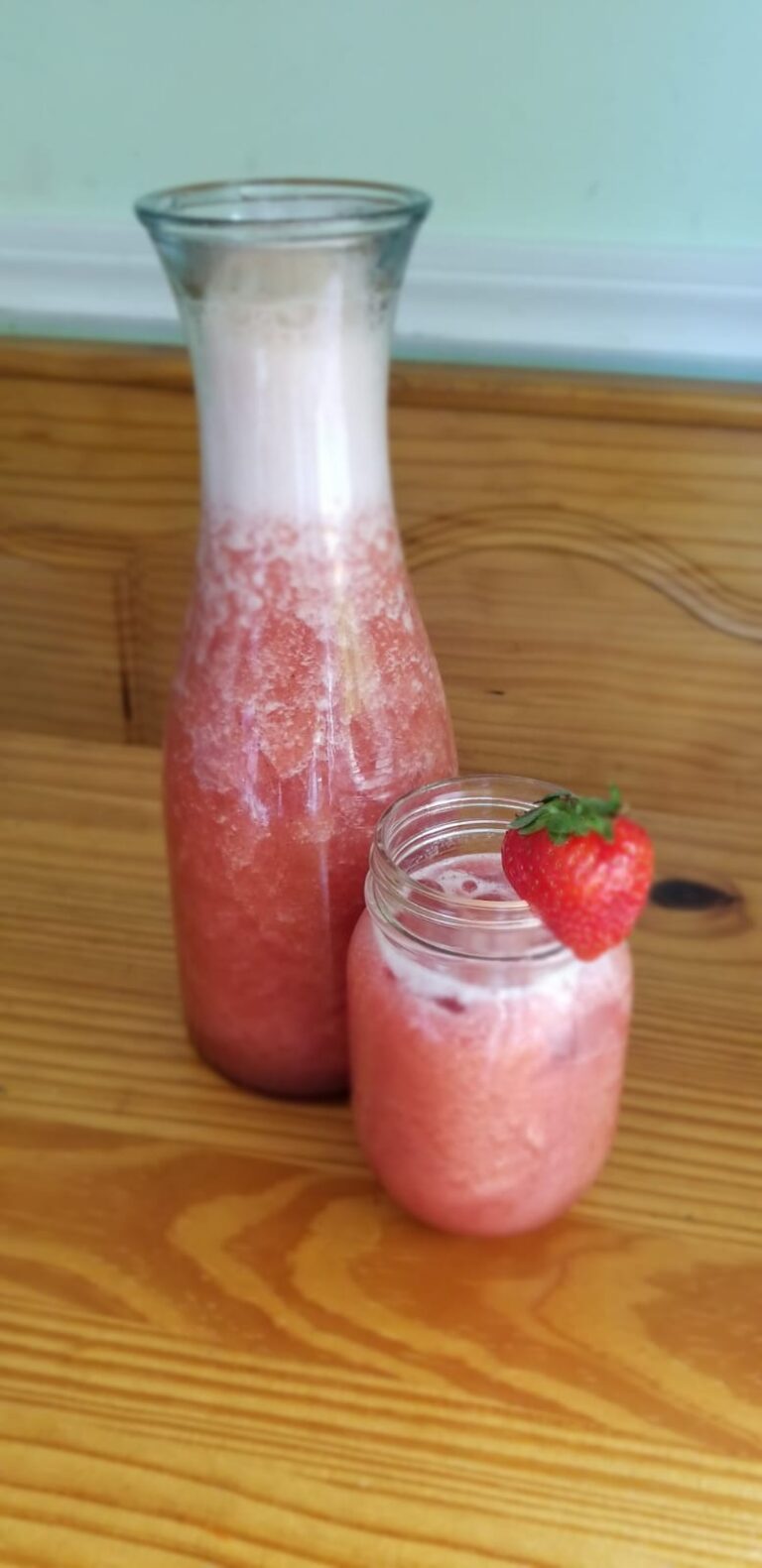 30 views