Growing up my mom used to be the official bake maker in our home. It was a staple in our home especially on Sunday mornings. When I got married, I remember one evening we were at a lost as to what we should prepare for dinner and Brent suggested bakes. I had never made bakes and had no idea where to start. I called my mom for guidance and she helped me through the steps. Since that consultation, I think I have mastered it. My dad was amazed at how quickly I whip up a batch and now he rather enjoys my bakes. My mom enjoys my bakes and I think I heard her say something about mine being better than hers :). Or was that just in my head? Probably the latter.
This is the recipe that I use. I know many people have different methods but I keep it simple and I am always open to learning new ways.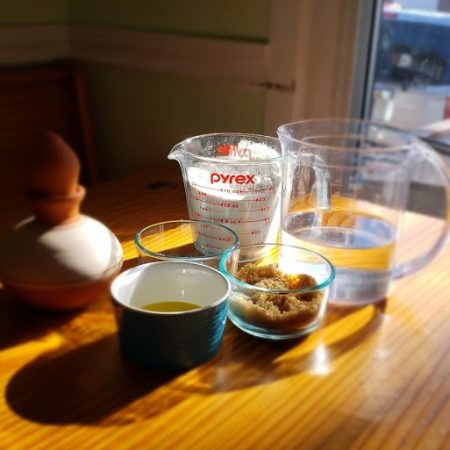 Ingredients for bakes
3 cups flour for mixing bakes
1/2  cup of flour for rolling bakes
1 1/2 tablespoon olive oil, butter, or margarine
2 tablespoons baking powder
1/2 cup sugar
3 cups of water
2 – 4 cups Oil for frying
Method
Combine flour and baking powder in a bowl. Add olive oil. Mix it in until the flour has a light, loose consistency. Combine sugar and water. Pour into flour mixture gradually. Mix and add more water as needed. The mixture should have a spongy consistency.
I would typically just roll off the mixture at this point, but you can leave it to rise for about 30 minutes and then roll it off.
Flour the board that you plan on rolling the dough on. Do not use all the flour at once. You can start with a handful and add as needed. Ensure that your hands have flour on them so that the mixture would not stick to your hands.
Grab a handful of dough or use a spoon for scooping the dough onto the floured board. Gently knead the dough, once smooth use rolling pin to form a circle about ½ inch thick. Cut into triangles. If you prefer a round bake, use a bowl to form the bake.
Heat 2 cups of oil in pan. Add more oil if needed. I would suggest a medium heat. Once oil is hot, place as many triangles as can fit into the pan. The amount will depend on the size of pan, you are using.
Turn the bakes constantly to ensure they are burning, once they are golden brown on both sides, you can remove from pan. I would normally have several sheets of paper towels in a bowl to absorb excess oil.
You may need to add more oil to the pan as you fry each batch, because bakes tend to absorb oil.
Yield 18 – 20 bakes
Prep time 5 minutes
Cooking time 30 minutes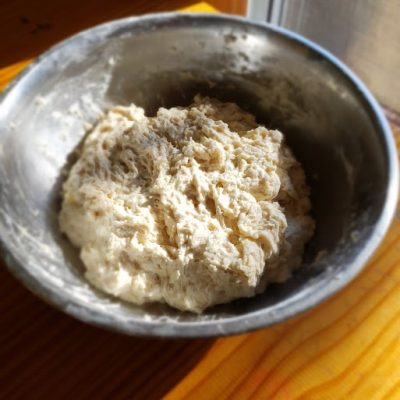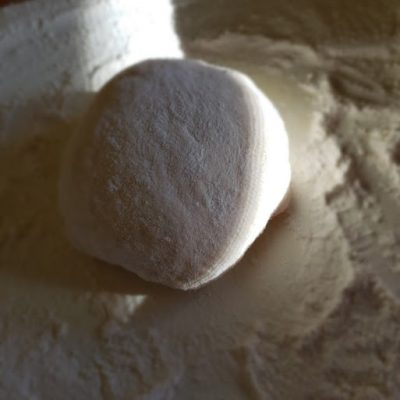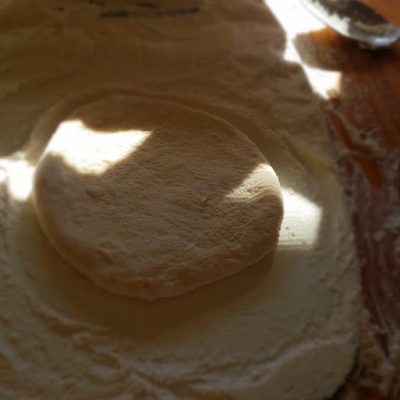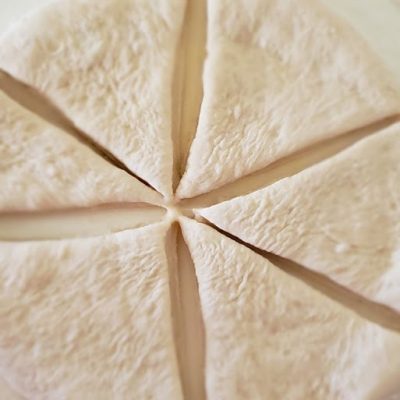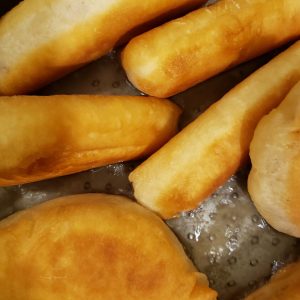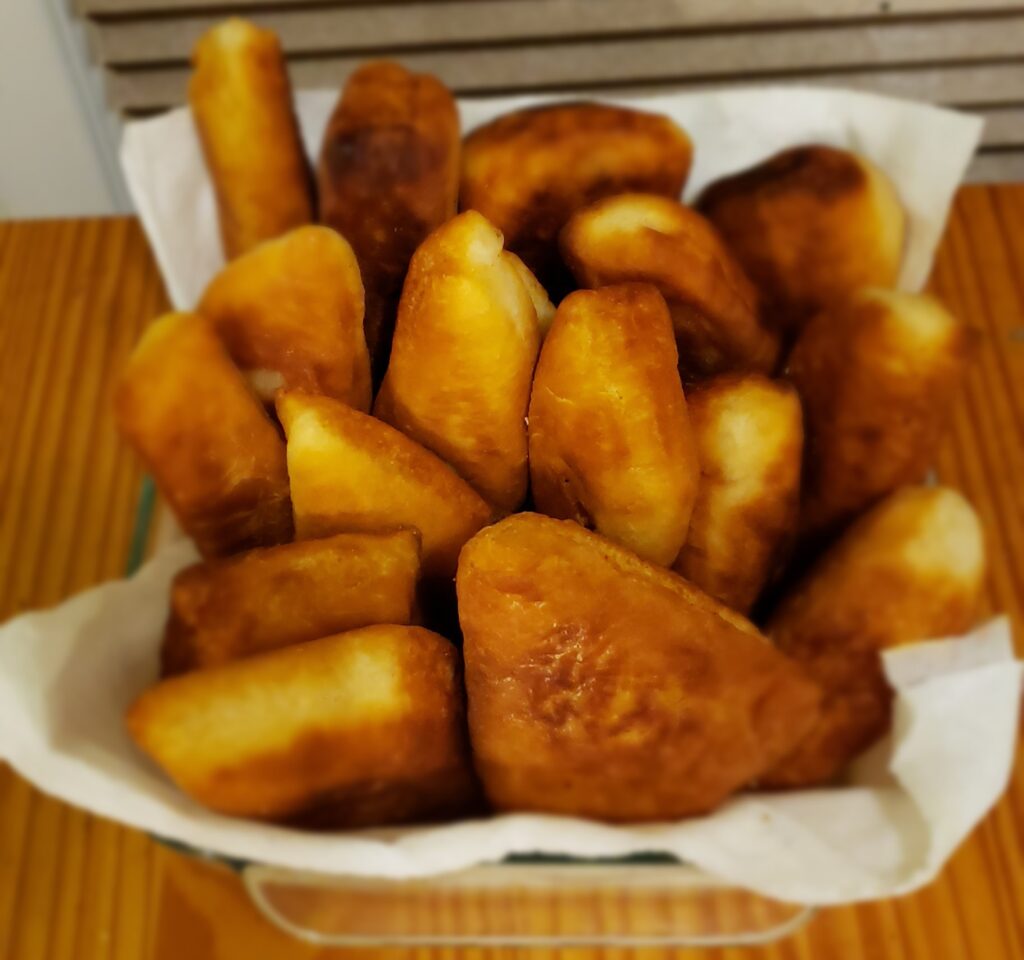 Ingredients for salted fish
1 package of salted fish (340g)
1 miwiri pepper (chilis, scotch bonnet – try not to include the seeds, the seeds pack a heat)
2 sprigs of cilantro
2 sprigs of celery
2 sprigs parsley
1 onion
5 cloves garlic
1 tablespoon olive oil
Salted Fish Preparation
Boil salted fish for about 25 minutes. The amount of water that you use depends on the quantity of salted fish. Ensure the water covers the fish. Taste the salted fish, if too salty boil for another half hour.
Once boiled, sieve the water
Cut the salted fish up until shredded
Saute onions, garlic, miwiri peppers, green onions (shallots/scallions), parsley, cilantro in a pan with about 1 tablespoon of olive oil. No salt needed since salted fish should have enough salt. However, if needed you can add ½ teaspoon.
Add salted fish, cook for about 3 minutes.
Yield 6 servings
Prep time 10 minutes
Cooking time 30 minutes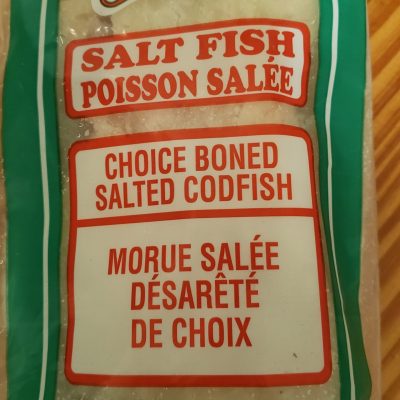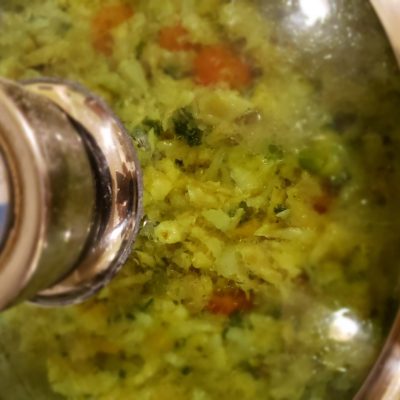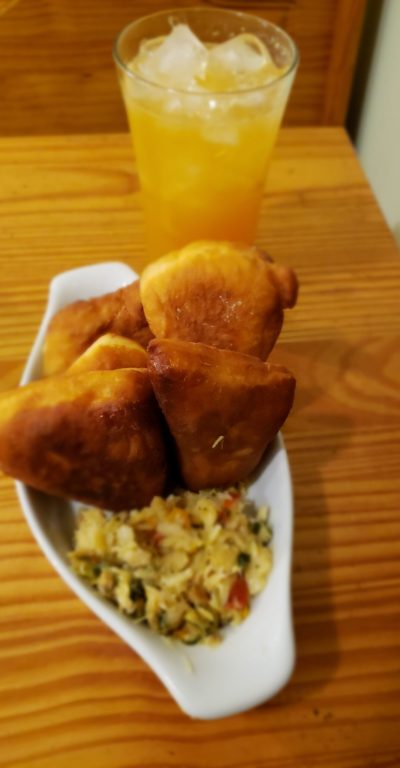 25 views