The Best Homemade Tomato & Carrot Soup Recipe
Tomato & Carrot Soup has become somewhat of a staple in our home. Like Split Peas Soup, it covers the nutrition and ease of preparation requirements essential for me in my quest to prepare quick meals. We planted tomatoes this summer, and our harvest was more than we had anticipated. As a result, tomato Soup became our go-to as a way of utilizing our tomatoes.
We like to call this the best homemade tomato & carrot soup recipe because it always hits the spot. See the ingredients below for how you can whip up your batch.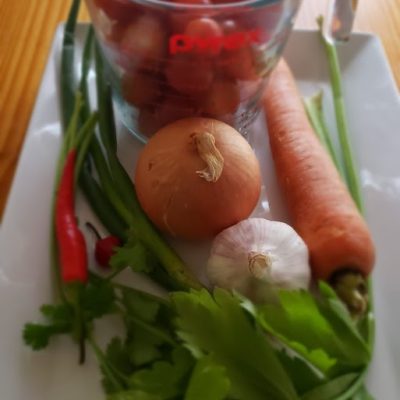 Ingredients
2 cups cherry tomatoes
1 onion
½ tsp miwiri or chili peppers
3 – 5 leaves of basil
7 cloves of garlic
2 sprigs of shallot
2 sprigs of parsley
2 sprigs of cilantro
1 teaspoon salt
1 teaspoon black pepper
1 tablespoon dried parsley
1 tablespoon dried chives
1 large carrot
1 cup veggie stock
½ cup coconut milk
Pumpkin seeds
Olive oil
Method
Preheat oven to 350 degrees Fahrenheit
Cut cherry tomatoes in half and combine with quartered onions, garlic, basil, shallot, parsley, cilantro, peppers and chopped carrots. Place in baking dish.
Drizzle with olive oil, sprinkle black pepper, dried parsley, dried chives, and salt.
Bake for 20 minutes.
Place the roasted ingredients in a blender, add ½ cup of veggie stock and ½ cup coconut milk.
Blend for about until pureed. Check consistency. If too thick, add more veggie stock. Taste. Add more salt if needed.
Boil pureed ingredients for about 5 minutes on a medium fire.
Serve with grilled cheese sandwiches. Garnish with pumpkin seeds, sesame seeds, basil (optional).
Yield 4 – 6 servings
Prep time 10 minutes
Cook time 25 minutes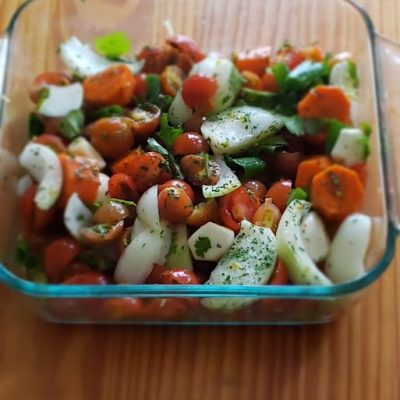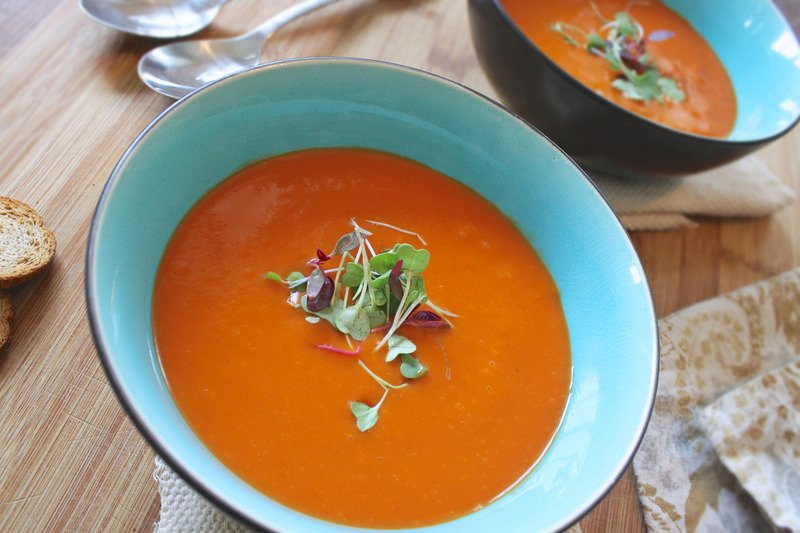 77 views