Our Journey to a Plant Based Diet
Brent decided that when he turned age 40, he would want to transition to a vegan lifestyle. I agree it is a healthier lifestyle, but I was not ready. I prepared his meals with a heavy, unwilling heart because I was not "feeling" it. It felt like a chore, like something else to add to my already full plate. My unwillingness caused him to revert to eating meat, and he started to gain weight. His weight and height ratio were out of proportion, and according to the BMI calculator, he was bordering obesity. 
My Involvement
I had to take that situation under control because, God willing, we would like to grow old together. With obesity, there are way too many complications and risks. Since I am the partner that mainly prepares the meals, I decided to help him on his journey. To do so, I too had to attempt the vegan lifestyle. I did tons of research and started following pages on Instagram for ideas and tapped into my sister for a few tips since she has been a vegan for at least 5 years.
For the love of dairy
I have always been very health conscious, but my main resistance to the vegan lifestyle was the absence of dairy. I love ice cream, I love cheesecake, I love powdered milk, I love cheese and the long list continues. In the past, vegan options looked basic and not appetizing at all, but I decided to open my mind a little and give it a try. I must say the transition has been a lot easier than I anticipated. I was able to find amazing substitutes and I really do not miss the meat or dairy.
 I still have cravings, and sometimes I do cave, but mostly I have stayed the course. For now, I am a pescatarian, and I will make the full transition when I feel I can safely fully let go of fish and eggs. I believe in doing things gradually rather than leaping and falling short. That is just me.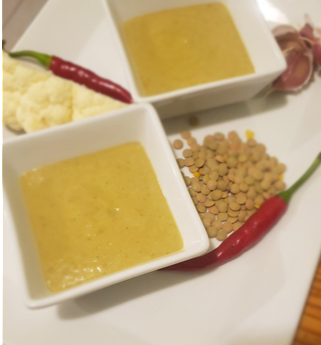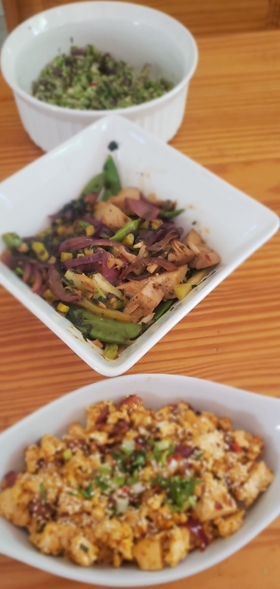 The Kids' Transition
My son Eli has never been a fan of milk. Somehow he got it in his mind that cow's milk is for baby cows and I seriously cannot remember having that conversation around him but he made his choice at about 4 years old and I never pushed it. He also wanted to try being vegan from about 4 years old as well. He broached the topic to me, but I discouraged it because as I said, I was not in the mind space to make any changes at that time.  I was never a fan of almond milk and other nut milk, so I never forced those options on him. After a while, I decided maybe I really should get all of us off dairy. 
My girls made the transition with no major fuss, and now they are completely on plant-based milk. I was happy about that easy transition. My son mainly consumes nut milk in smoothies. I will not force the vegan lifestyle on the children, but I will eventually start to reduce their meat intake. So far, we have gotten rid of cow's milk, and we are now working on excluding cheese and ice cream from their diets.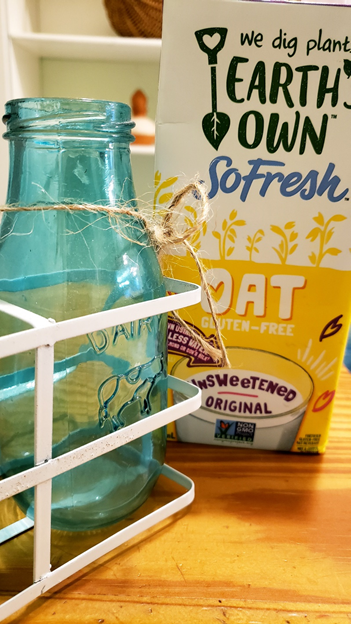 Protein Sources
Many people ask how we will get our protein with the absence of meat and dairy in our diets. I did the research and was able to identify the vegetables that are great sources of protein that were once believed to be sourced mainly in meat. Options like peas, spinach, kale, broccoli, mushrooms, Brussels sprouts, artichokes, asparagus, arugula, edamame, corn, squashes, avocado, chia seeds, poppy seeds, and flaxseed, to name a few. The best part is these items have always been in our diets. 
I found a variety of ways to prepare the dishes, and they are so tasty – at least this is our opinion – that we do not necessarily miss the meat. Since making the transition to plant-based and reducing rice and bread intake, my husband has lost 17 lbs. in about 6 weeks, which is amazing because this is just from a change in diet. He does not exercise as much as I do. Once he can address his exercise regime a bit more, he will be well on the way to his goal weight of 145lbs in no time. I am very proud of us for embarking on this incredible journey.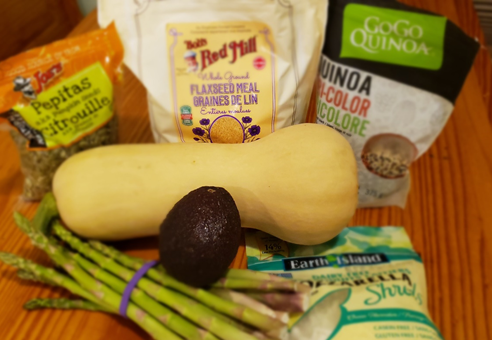 Reduction in Sugar
Another great achievement on this journey is our reduction in sugar. In addition to the vegan journey, I do lots of vegan keto low sugar baking. So, lots of desserts I can prepare and eat without the guilt. My favourite is brownies and a very good friend of mine, has given me a recipe with homemade vegan cookie dough as a base to the brownie and it is nothing short of delicious. It is by no means easy but once we stay the course, we will get through this. There are many arguments for and against and this article is just about our choice. It is by no means condemning anyone else's choices.
127 views