Our Weekend
This weekend we took the kids hiking. We have made a decision to get out more this summer, and hiking in Durham Region is on the top of our list. A friend of mine recommended Seaton Hiking Trail. It is in Pickering, ON, this is about 19 minutes from where we live, so it worked well.
A Brief History of Seaton Trail
I did a little research on the trail before we made our way there. It runs for 12.9km along West Duffins Creek to Highway 7. For centuries it was used by our First Nations peoples for hunting and fishing. In the time of the pioneers, the creek was the site of several water-powered mills. The grist mill that still exists suggests that the water-powered mills milled flour.
Accessibility 
There are about four main access points that have parking available. Yesterday was a quiet day, so we got parking with no trouble, but it has been reported that on busy summer weekends, parking is an issue. We used the Northern Entrance (Third Concession Road west of Valley Farm Road), our GPS navigated us to the Southern Entrance, but some construction was in progress in the area, so we diverted to the Northern Entrance.
What To Expect
If you love the outdoors like my four-year-old twins, it will be an absolute delight. They love the outdoors in any shape, form, or fashion and are very curious about bugs and other animals. They were bitten several times over but never complained. My 8 and 10-year-olds complained at least 98% of the trip. They took pauses in their complaints when they saw a few crabs and a turtle. We saw chipmunks, snails, caterpillars with spikes (we call them hairy worms), and tons of ants along the way.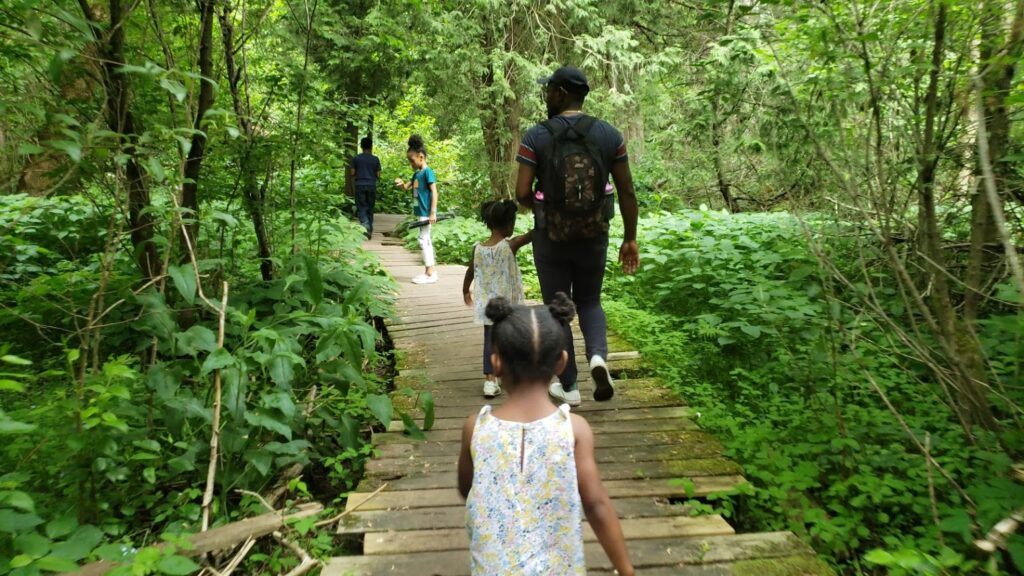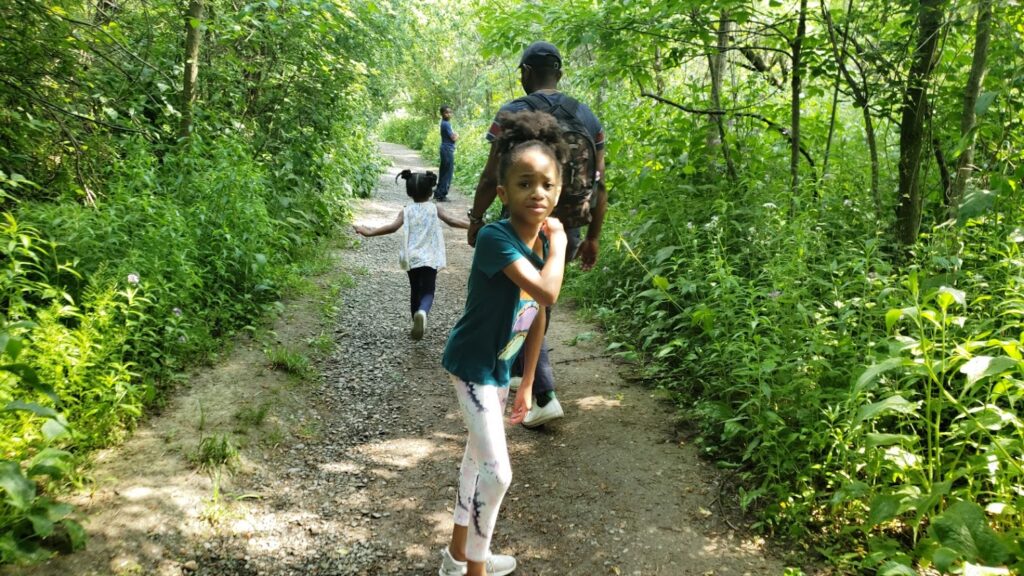 Lay Of The Land
It rained a little as we hiked, but the trees' density provided the perfect cover for us. The trail is open year-round. It would be interesting to see it during each season; maybe this is something I can put on my to-do list. Seaton Hiking Trail is great for a mild hike. The trail has elevations in some spots as much as 198m. There has been a lot of slippages, erosion along the shore, and also fallen trees. I would not recommend mountain biking along the trail we explored unless the rider is a professional.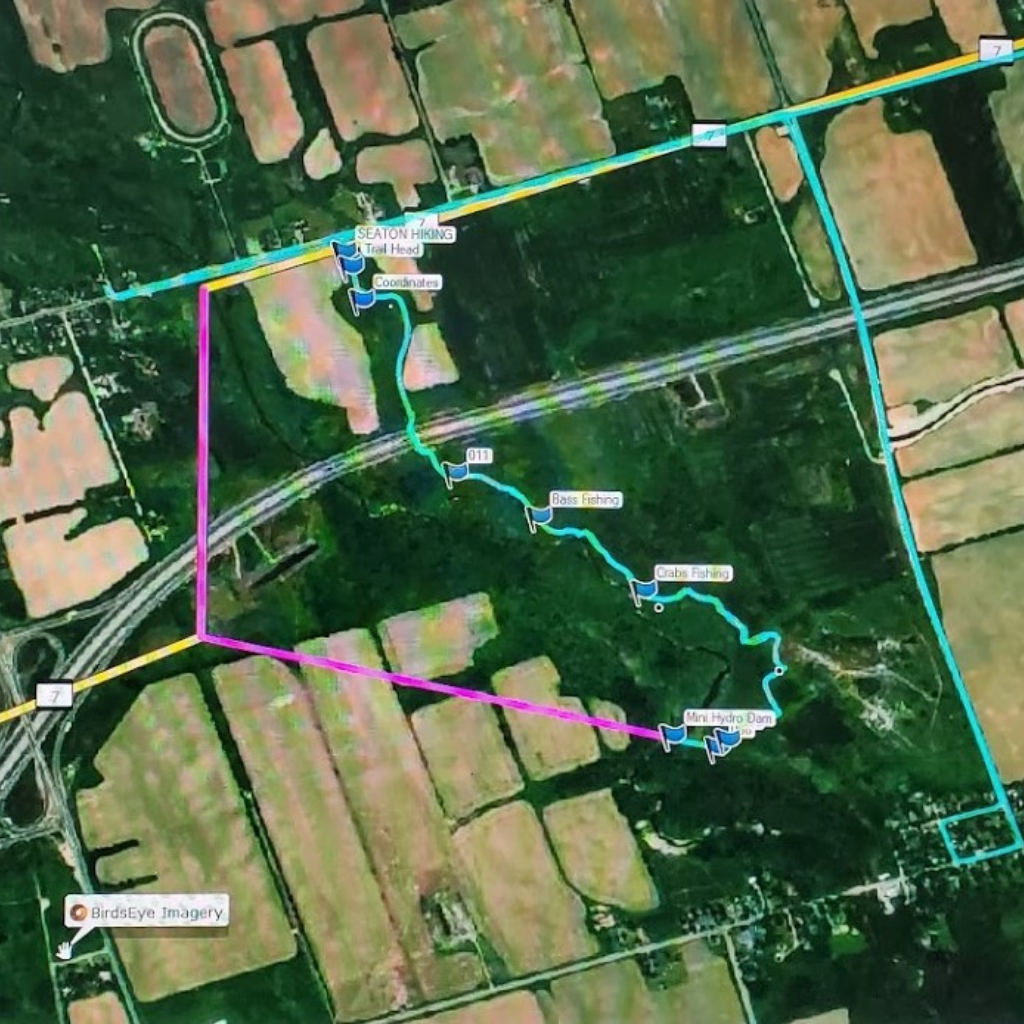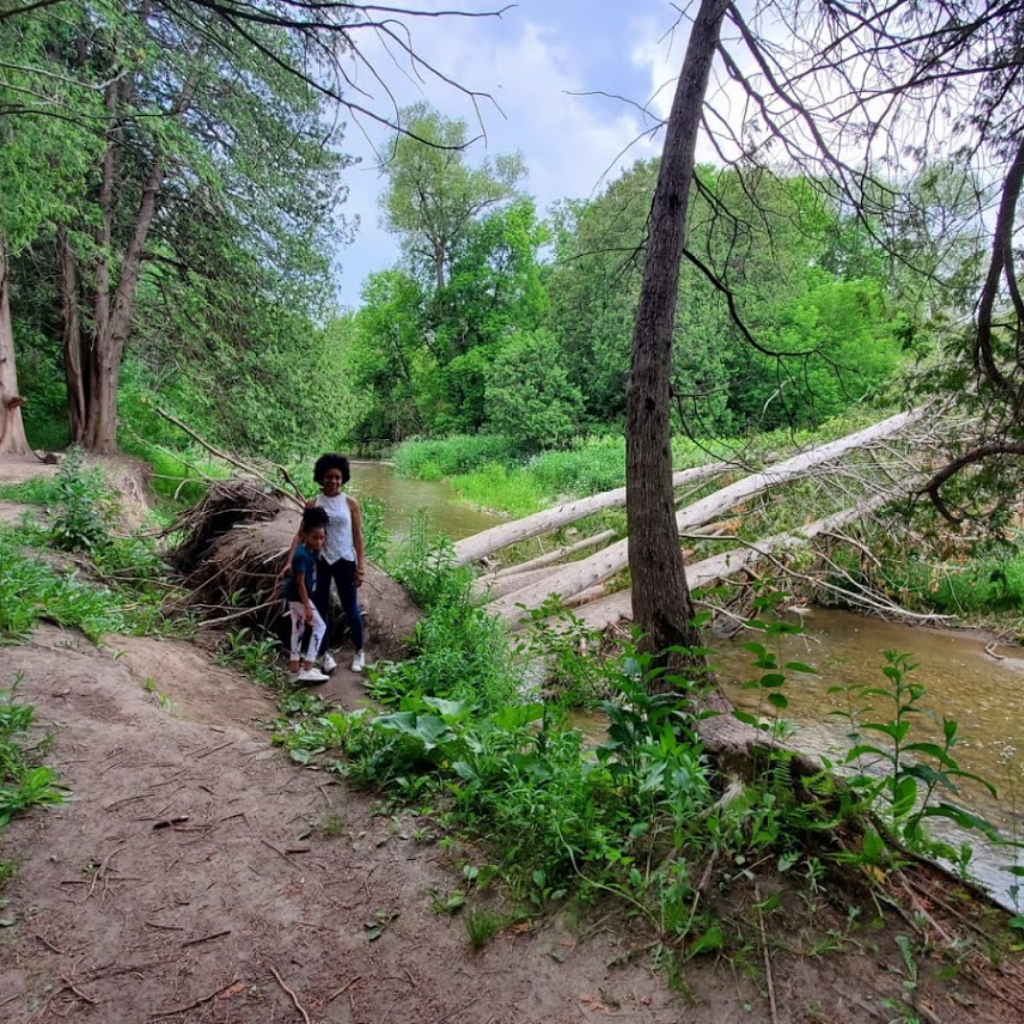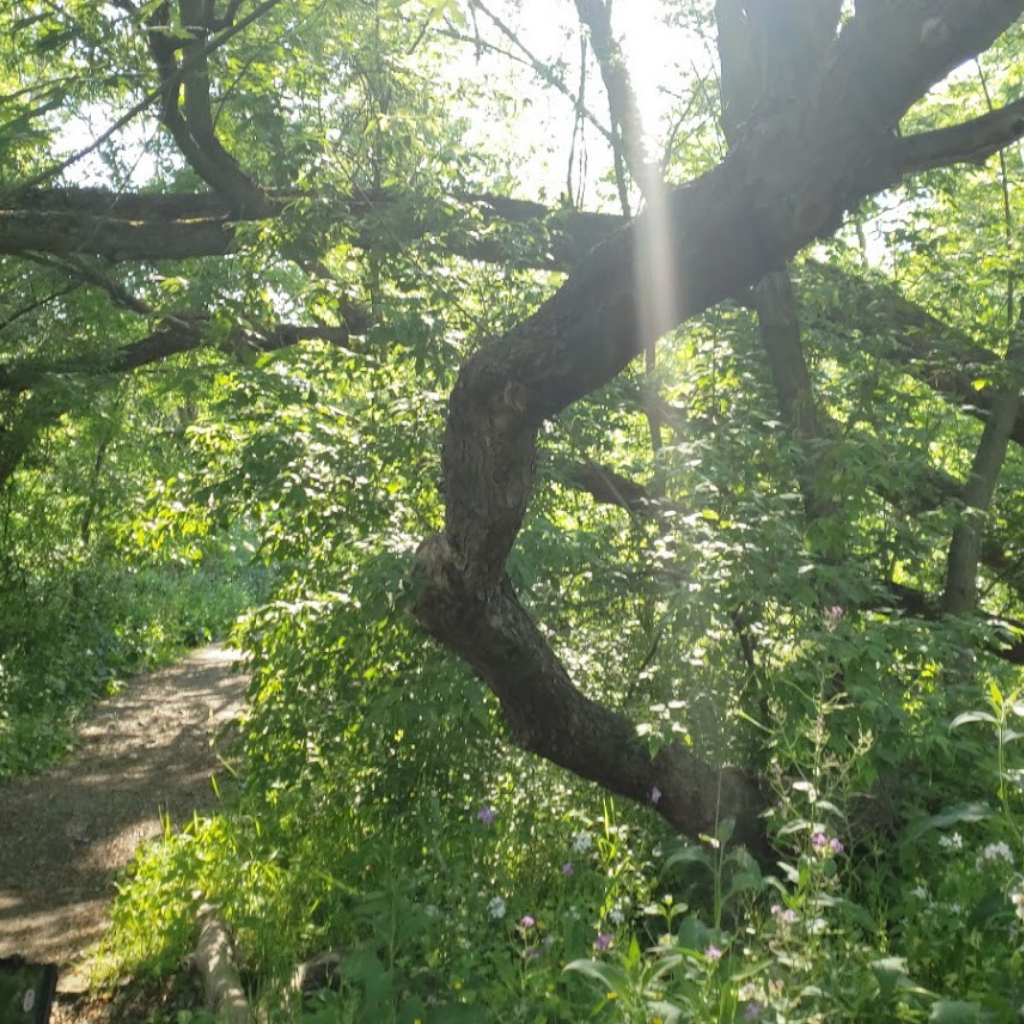 What To Bring!!!
We spent about 2.5 hours on the trail, and the round trip was about 8km. We got as far as the Whitevale dam before we started heading back. I highly recommend this trail for a family hike. Here are a few suggestions to make your trip comfortable:
Wear long-sleeved tops and bottoms that are full-length. 

Do not forget your bug spray because those bugs will make dinner of you. 

Take lots of water, sunscreen, and wear a hat.

Take a camera to capture every moment

Have tons of fun
68 views